JOIN OUR ALL-STAR LINEUP 
Local industry professionals will provide yet  ANOTHER day of pitching practice and craft breakouts that will help you get in the game!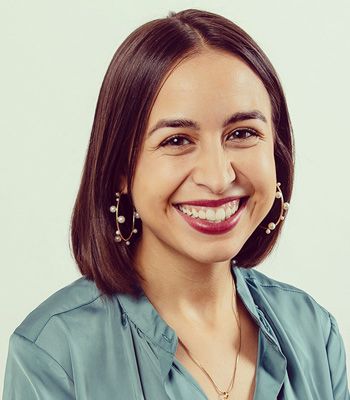 Jasmine Warga, SCBWI-IL PAL Author
2020 Newberry Award Honor Winner, OTHER WORDS FOR HOME
Jasmine Warga is the internationally acclaimed author of Other Words For Home, My Heart and Other Black Holes, and Here We Are Now. Her novels have received multiple starred reviews and have been translated into more than twenty-five different languages.
Jasmine grew up in Cincinnati, Ohio. She studied art history and history at Northwestern University in Evanston, Illinois. She briefly taught 6th grade science in Texas before going on to get her MFA in creative writing from Lesley University in Boston. She quickly discovered that writing for kids and teens was the perfect combination of her dual interests in storytelling and working with kids.
Growing up, Jasmine felt a lot of pressure to become a doctor to please her immigrant father. She also didn't quite believe she could really be an author because she never read stories about girls like her. She now feels extra inspired to write books that will help other young people feel empowered to tell their own stories.
These days, Jasmine lives with her husband, two young daughters, grumpy cat, and very energetic dog in a book-filled apartment in Chicago
Joy Triche, Editor, Tiger Stripe Publishing, Chicago
Having spent my life as a book lover, I was disheartened by the lack of diversity among children's titles available when looking for books for my three children. I founded Tiger Stripe Publishing to help fill the void.  
While being a mom has provided me with insight as to what makes a high-quality children's book, my career in educational publishing has bolstered that. As part of my 18+years in publishing, I have had the honor of serving as a managing editor at National Geographic School Publishing for nearly a decade. I have also worked as an instructional design consultant and developmental editor for educational publishing houses and associations in Phoenix, Atlanta, and Chicago. 
Patricia Toht,  SCBWI-IL PAL Author
Patricia Toht is a poet, picture book author, and school library associate. She once owned a children's bookstore before turning a love of books into a love of writing. She is the author of four picture books: ALL ABOARD THE LONDON BUS (Frances Lincoln), DRESS LIKE A GIRL (HarperCollins), and PICK A PINE TREE and PICK A PUMPKIN (Walker/Candlewick). Two additional picture books, TAXI, GO and TOGETHER WITH YOU will be published in 2021. Find her at www.patriciatoht.com, on Twitter as @PatriciaToht, and Instagram as patricia.toht
Sherri Rinker, SCBWI-IL PAL Author
Sherri is the author of FIVE New York Times bestselling picture books, including the #1 bestselling Goodnight, Goodnight, Construction Site Series (Chronicle Books). She also authored Steam Train, Dream Train and the nonfiction picture book biography Big Machines: The Story of Virginia Lee Burton (HMH, illust. by John Rocco). Some of her other titles include The 12 Sleighs of Christmas (Chronicle, illust. by Jake Parker), Tiny and the Big Dig (Scholastic, illust. by Matt Myers) and Celebrate YOU! (Balzer+Bray, illust. by A.N. Kang). Her first middle grade novel, Revver The Speedway Squirrel, debuts fall 2020 (Bloomsbury, illust. by Alex Willan) with a sequel scheduled for 2021.
Sherri lives in the Chicago area with her husband, two sons and one fluffy dog. Inspired by her childhood love of books, her sons, and her 25-year career as a graphic designer, Sherri writes in hopes of making the world a little more fun and encouraging early readers, one book at a time.
In addition to writing, Sherri loves to read, collect antique oil paintings, cook, garden and travel.
Christina Pulles, Editor, Albert Whitman & Co., Park Ridge
Christina Pulles joined Albert Whitman & Company in December 2018, and before that worked at Sterling Children's Books and Simon & Schuster's Simon Spotlight imprint. Books that she's edited include the picture books A Song for Gwendolyn Brooks by Alice Faye Duncan and Xia Gordon, Lady Pancake & Sir French Toast: Mission Defrostable by Josh Funk and Brendan Kearney, and the upcoming Two Bicycles in Beijing by Teresa Robeson and Junyi Wu, as well as the middle grade novels Howard Wallace, P.I. and its sequels by Casey Lyall, and Insignificant Events in the Life of a Cactus and its sequel by Dusti Bowling. 
She is looking to acquire picture books and novels that tell stories we haven't heard before or deliver universal messages in original ways. She is open to a wide range of picture books, from nonfiction biographies to realistic or imaginative stories that are grounded in a child's life. In terms of novels, she tends to gravitate toward realistic or lightly fantastic manuscripts—she wouldn't be the right editor for something that's high fantasy. She'd love to see a fiction or nonfiction project that brings to light an area of history not often talked about in a way that inspires young readers. Across all ages, she is looking for projects authentically voiced by characters from traditionally marginalized backgrounds. A compelling or unexpected friendship at the heart of a story is an easy way to win her over.
Joanna Mackenzie, Agent, Nelson Literary Agency, Chicago
Joanna MacKenzie is an agent with Nelson Literary Agency where she represents authors writing for both the adult and children's markets.  She is drawn to vivid, engaging writing and is particularly interested in stories about the relationships that make us who we are.  Her upcoming releases for children include: Scammed by Kristen Simmons (YA, Tor Teen); The Alien Adventures of Finn Caspian by Jonathan Messinger (Early Chapter Book, Harper); The Memory House by Stacy Stokes (YA, Philomel).
Dan Cramer, Associate Agent, Flannery Literary Associates, Naperville

My love of reading started when I was young with The Chronicles of Narnia. I loved that I could escape into a world where magic and adventure existed. That love of books grew and has followed me into adulthood. Some of my best friends and greatest loves, through the years, have been fictional characters. They have inspired and motivated me in almost every facet of my life, from my first career as a Forensic Scientist with the FBI to an Associate Literary Agent with Flannery Literary.
While I love all books, my heart beats for Children's Literature for many reasons, but the main reason is Children's Literature, from Picture Books to Young Adult Novels, is fearless. These books and their authors are not afraid to tackle tough topics, to celebrate diversity, or bring awareness to issues that others would turn their backs on. Children's Literature never ceases to surprise me with its fortitude.
I live in Burr Ridge, Illinois with my husband and two rescue dogs, Timmy and Zoe. When I'm not reading, I enjoy the outdoors, horror movies, and baking (and I'm definitely not imagining I'm on the Great British Bake Off… ok, I'm totally doing that.)
Now for the boring stuff. I have two undergraduate degrees from West Virginia University: Forensic and Investigative Sciences and Psychology. I have two graduate degrees from Benedictine University: MBA and MS Management and Organizational Behavior.
Penny Moore of Aevitas Creative Management, NY: The SCBWI-IL 2020 Many Voices Prize Judge
Special appearence via tape address
Penny Moore represents standout authors such as Morris Award Finalist, Akemi Dawn Bowman, author of Starfish and Summer Bird Blue; Beth Evans, author/illustrator of I Really Didn't Think This Through; Nicki Pau Preto, author of Crown of Feathers; Lyla Lee, author of The Mindy Kim Series; and Katie Zhao, author of The Dragon Warrior.
Moore graduated from the University of Georgia with a double degree in Linguistics and Japanese Language & Literature. During her time as an undergraduate, she also studied comparative literature at top universities in Japan and South Korea. Penny joined Aevitas in 2018, starting in the industry as an assistant/associate agent at FinePrint Literary Management in 2014, then joining Empire Literary as an agent two years later, where she built out the children's portion of the agency's list.
Moore mainly represents children's literature, including picture books, middle grade, and young adult. She also has an interest in select platform nonfiction projects that speak to younger audiences. Though she's interested in all genres, she's specifically seeking inventive works featuring breakout voices and compelling plot lines that will make young readers feel seen and heard for the first time.